Autism, also known as autism spectrum disorder (ASD), is a condition in which a child has difficulty with social skills including speech and non-verbal communication and exhibits repetitive behavior. According to the Centers for Disease Control, all ethnic, racial, and socioeconomic groups are affected by autism, although the condition is 4 times as common in boys as compared to girls.
Since autism is a spectrum disorder with many subtypes, each child presents with unique symptoms and challenges determined by genetic predisposition and environmental factors. Some children require a lot of help and support while others can be taught to live fairly independent lives. Here are 6 ways parents can help their child with autism:
Create a Structured Daily Routine: Children with autism thrive on familiarity and struggle with unexpected events. Work with your child to create a schedule that includes regular time for study, snack breaks, and physical activity. Make sure to include your child when making the schedule by asking questions like "Would like to have a nap or play with your blocks after lunch?" When children are more involved in the planning of the schedule, they feel more in control of the situation and are likely to stick to the routine.
Look for Opportunities to Socialize: Although autistic children have problems with social interaction, lack of social outlets like school or playing with other children can have a negative impact on the life of the child. In fact, just like any other children, most autistic children enjoy social interaction. Parents should look for ways for their children to interact with other children either by scheduling play time with other kids or use virtual platforms to connect with them.
Establish a Wide Support Network: It takes a team approach to care for children with autism. Keeping in touch with your child's teachers, doctors, and aides on a regular basis can improve learning ability and can help the parents find ways to prevent worsening of social anxiety. Perhaps extended family or close friends can help the kids with important life skills such as cooking, selecting the right clothes depending on the weather conditions, and simple household chores.
Limit Screen Time: This is easier said than done in an increasingly digital world. However, too much screen time for autistic children can cause problems such as difficulty sleeping, increased irritability and hyperactivity. Keeping in mind children will have to spend some amount of time on the internet for study-related activity, parents must designate limited time for entertainment related screen time.
Explore New Treatment Opportunities: Many medical professionals such as behavior therapists and speech pathologists are offering virtual therapy which include parent training programs that equip parents with the necessary tools and skills needed to appropriately manage their child's condition. The efficacy of the treatments will vary based on the severity of the child's condition. In children with increased symptoms, in-person services to maintain or improve life skills is probably the best option.
Self-Care for Parents: Caregiver burnout can be a problem for parents of children with autism. This is because of the increased burden parents must carry from managing the household chores, work-related stress, and looking after the special needs of their children. Autistic children are more sensitive to stress and this can impede their growth and development. Parents should participate in activities that keep their motivation and energy levels high. This include taking care of their own health with regular exercise, spending time with friends and family, eating a healthy diet, and getting enough sleep.
Early intervention can significantly improve the learning ability and communication skills of a child with autism. If you feel your child has symptoms of autism, we encourage you to visit our specialists for accurate diagnosis and effective treatment. At ACPN, we strive to provide a consistently positive experience for all our patients, building strong relationships to work together through treatment and recovery towards optimal wellbeing. To learn more about how we can help your child, please call 800 ACPN (2276).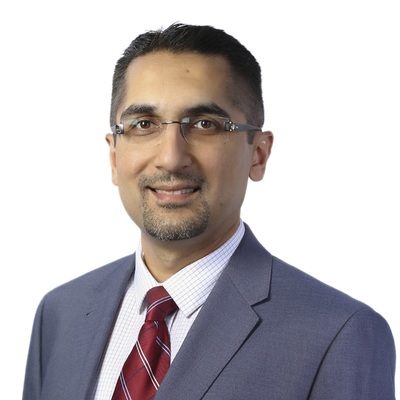 Consultant Child and Adolescent Psychiatrist
Clinical Lead - Children Services
Abu Dhabi